Don Bates Pitching Clinic 2020
---
---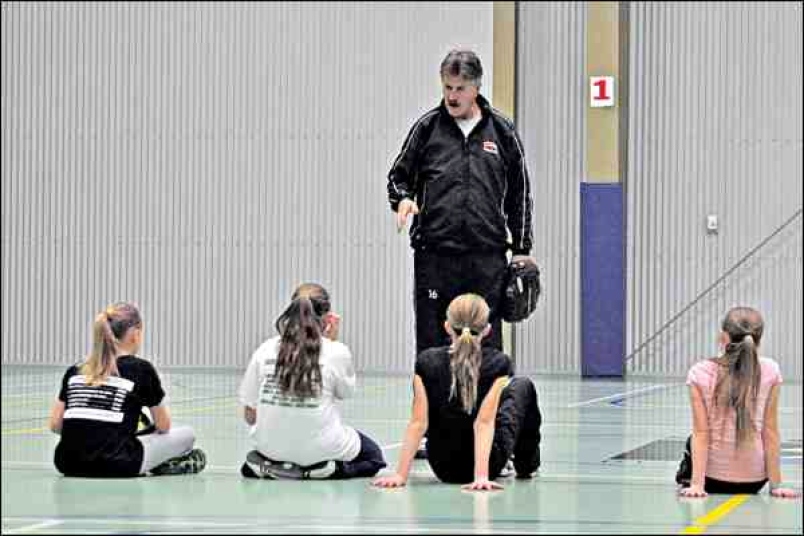 ---
Don Bates
Softball (2016)
Softball takes root on an acreage near Saskatoon.
The land is home to Don Bates, who has been active in softball for 50 years. An accomplished pitcher, his coaching began in the 1980s with a one-day pitching clinic. He soon added a program for indoor training.
Bates organized a minor softball clinic that continued for 15 years. He travelled throughout Saskatchewan to hold rural clinics. He started a summer softball camp.
Eight years ago Bates launched the Tiger Softball Academy at Tommy Douglas Collegiate. He is the teacher and instructor in the program that provides a full semester of softball education for high school students from across the province.
Bates has been involved with Softball Canada's national teams since 2005. He was head coach of the Canadian national men's team for five years, winning the Pan Am championship and placing fifth at worlds.
He was an assistant coach on the Canadian women's team that finished fourth in the 2008 Beijing Olympics.
Nations West Field House, North Battleford
January 7th, 14th, 21st, 28th and February 4th
Registration Form is attached
https://cloud.rampinteractive.com/battlefordsminorsoftball/files/2020%20Don%20Bates%20Pitching%20Registration.pdf
Please contact Battlefords Minor Softball Association via email at battlefordsminorsoftball@outlook.com with any questions.
***Only equipment needed - Runners and a Glove and will need to provide own catcher! ***